---
Home appliance company Bobo Corporation launches eco-friendly air purifier Lee Moonsen... Use Cypress Filter
---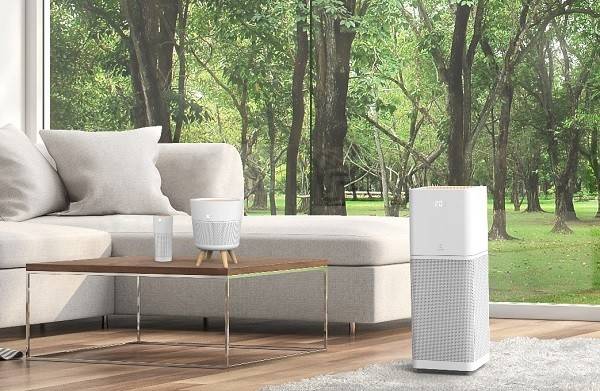 Equipped with proprietary technology through years of research... Simultaneous release in countries around the world​
[IT Biz News Correspondent Kim Min-ju] Home appliance company Bobo Corporation (CEO Jo Joo-hwan) announced that it has newly launched an eco-friendly air purifier brand Lee Moon-sen.
The tower type air purifier, which was previously released at Lotte Department Store, is scheduled to be released in small and vehicle models. The tower type air purifier, which won Germany's 'IF Product Design Award', one of the world's three major design awards, is 72.5 square meters ( ㎡) It can purify the indoor air of the space, so it is suitable for living room or kitchen for home use. In particular, effective and fast cleaning is possible through the Cyclone Mode using the dual fan motor, and the Auto Mode, which automatically adjusts the operation stage after measuring the concentration of fine dust in the air, is also available for user convenience. added.

An official from Bobo Corporation said, "The biggest difference of Lee Moonsen air purifier is that it is the first air purifier to be equipped with a solid wood cypress filter." He added, "It is equipped with a natural cypress tree filter that does not contain chemical substances, so it is effective in reducing and preventing sick house syndrome as well as stabilizing the mind and body. >

It is also worth noting that a diffuser function using natural cypress oil has been added, allowing users to feel as fresh as in the forest. In addition, it has an IoT function that can be linked to a smartphone, so you can check indoor air quality and humidity at any time and operate the air purifier before going home.

Especially, in the case of the newly released small and vehicle Imunsen air purifiers, the function as an interior accessory has been faithfully considered as a fresh red color has been added. Although the size of the Lee Moonsen small air purifier has been reduced to be suitable for bedrooms and study rooms, it still has a strong cleaning performance. , is manufactured to be suitable for use in each room in the home in many ways.
The car air purifier is also equipped with a HEPA grade 13 filter as well as a high-quality deodorizing filter, so it is a multifunctional and high-efficiency product designed to not only remove odors from the interior of the car, but also to be used in various places such as office desks and kitchens.

Bobo Corporation official said, "Because we are confident in the quality of Lee Moonsen air purifier, we plan to launch it not only in Korea, but also in the Americas, Europe, and Asia at the same time. "I think this product is suitable for the needs of consumers who are looking for a new and more convenient air purifier."

Bobo Corporation was recently selected as the '2020 Global Small Giant Company' and is a home appliance manufacturing company that directly conducts development and production at its own domestic production facility. Bobo Corporation, which currently exports products to about 30 countries including the United States, Europe and Australia, and has branches in the United States and China, was the first in the domestic integrated bidet industry to win Germany's 'iF Product Design Award', one of the world's top three design awards. In 2020, the newly launched eco-friendly air purifier 'Lee Moonsen' also won the same award and became a hot topic.
[Copyright ⓒ IT Biz News. Unauthorized reproduction-redistribution prohibited]